Welcome Toady's Featured Author
Christine Hughes!!!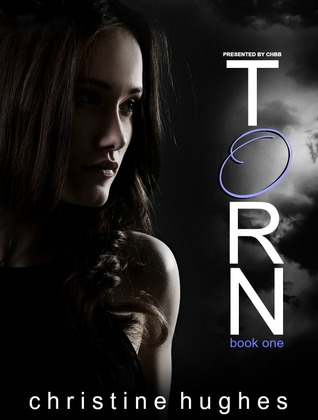 Even the devil was once an angel
Blurb:
With the sudden, mysterious death of her father, Samantha discovers her life isn't what it seems. Not only isn't she the normal teenage girl she thought she was, Sam must now take her father's place in the fight between two groups of fallen angels, the Faithful and the Exiled, in a race to save humanity. In addition to dealing with a devastating betrayal—and having feelings for someone she's forbidden to love—Sam must also fight the growing darkness within her as she struggles to make a choice between fighting alongside the Faithful or succumbing to the temptation of the Exiled. Both sides require sacrifices Sam isn't sure she can make.
"What isn't taught is how and why God created me…I am unlike any other Fallen."
Blurb:
Still reeling from a devastating betrayal, and a shaky relationship with Ethan, her Guardian Angel, Samantha reluctantly seeks comfort with Damien - the original fallen, the devil whispered about and part of the original deception of Adam and Eve. She learns of the real reason for his existence – a sad and twisted reason that would force even the most ardent Bible thumpers to show sympathy. He agrees to help Samantha fight Sebastian but what she doesn't know is there is a price for Damien's involvement. A price she would never allow. The only problem is, she isn't the one making the sale.
"
I want to crawl into bed with a gallon of ice cream, a bottle of wine and a box of Kleenex to mourn the overload of feels that this book gave me."
Blurb:
Just when he thought his life was turning around... Things haven't been easy for Jacob Morgan. Persecuted by the ghosts of his past, Jake lives each day just going through the motions, barely getting by. Then Lily Burns comes to town and befriends him. As Jake starts to heal, he begins to hope that he has finally overcome the mistakes and tragedies that have tormented him for so long. But just when he thinks his problems are solved, his past comes back to haunt him, and once again, Jake is confronted by situations he is ill-equipped to handle. Can Jake hold on to the progress he has made, or will the lies, guilt, and secrets he's tried to ignore shove him back into an abyss from which there is no escape?
Bio:
Falling in love with literature was easy for Christine Hughes.
Not sure where her love of reading and writing fit, she became a middle school English teacher. After nine years teaching others to appreciate literature, she decided to take the plunge and write her first novel, TORN – a YA paranormal re-released by Crushing Hearts and Black Butterfly Publishing in August 2013. The sequel, Darkness Betrayed was released by the same publisher in September 2013 and her third novel, a stand-alone NA Contemporary, was re-released by CHBB in December 2013.